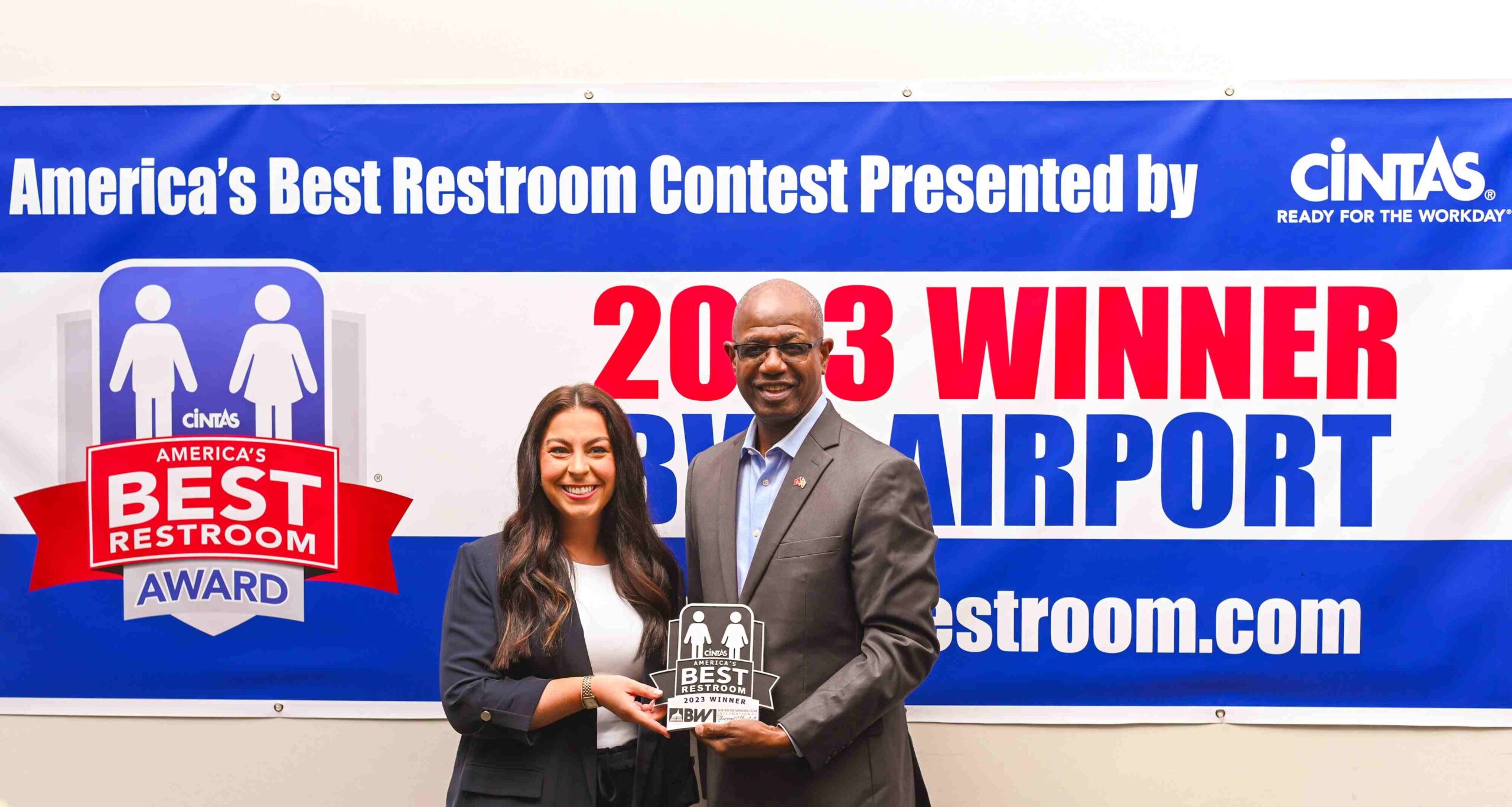 Airport wins $2,500 in Cintas products and services

CINCINNATI — September 28, 2023 — Ready™ to fly. Cintas Corporation (NASDAQ: CTAS), is proud to name the Baltimore/Washington International (BWI) Thurgood Marshall Airport the winner of the 2023 America's Best Restroom® contest. As this year's winner, the BWI Thurgood Marshall Airport will get to properly crown their restrooms with prizes from Cintas. This includes a Cintas UltraClean® restroom cleaning service and $2,500 in Cintas products and services for restroom cleaning or facility management to keep their restrooms Ready for the Workday®, along with a coveted spot in the America's Best Restroom Hall of Fame.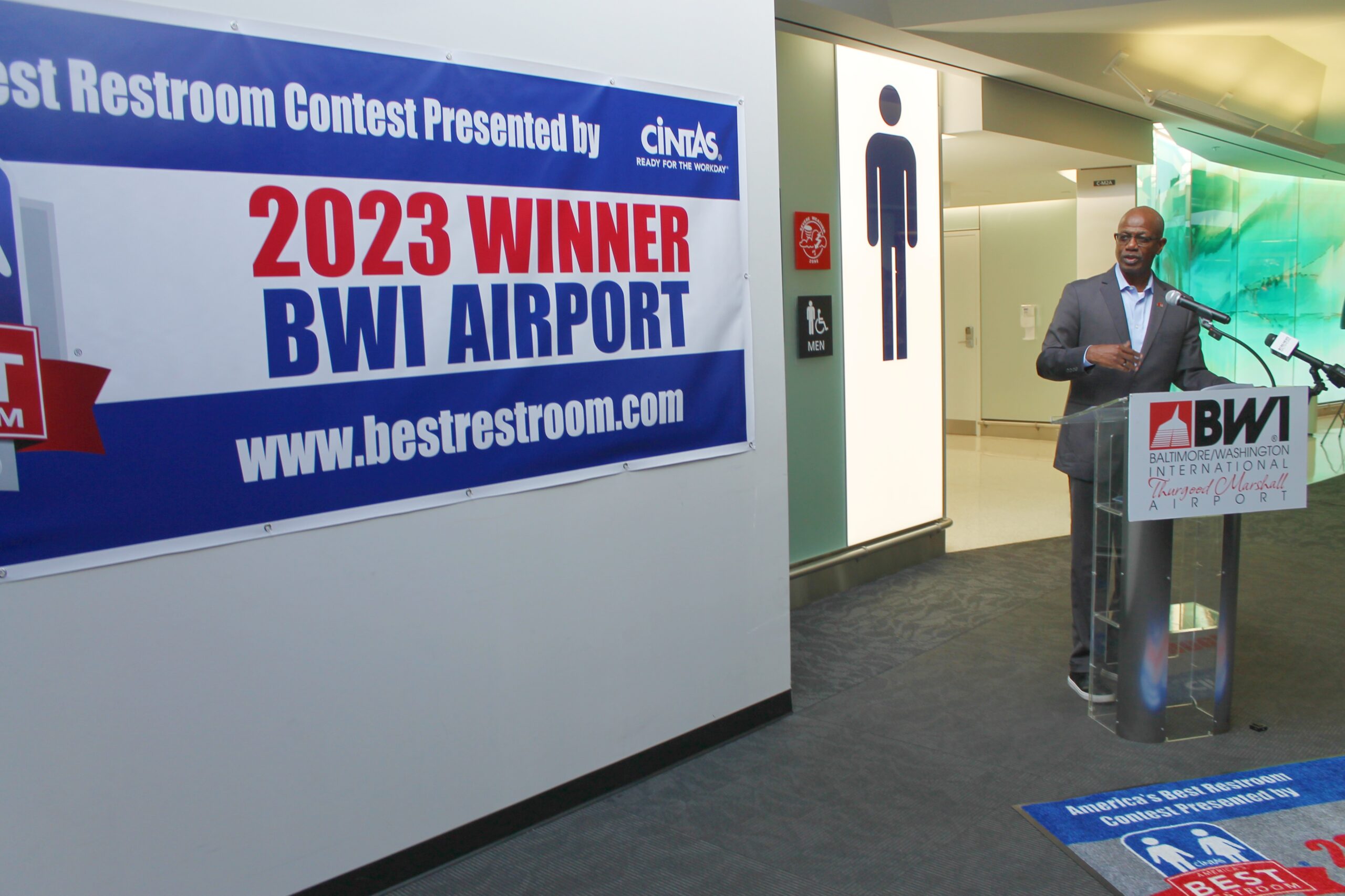 The newly constructed restrooms at BWI Thurgood Marshall Airport maximize occupant capacity while enhancing the overall passenger experience. The entrance welcomes travelers with an aesthetic mural and seating area while they wait for their companions. The new restrooms feature bright, spacious, fully enclosed stalls for privacy, touchless fixtures and individual lactation, adult changing and family assist rooms. Each restroom features a state-of-the-art smart restroom system that integrates with color-changing, LED stall occupancy lights and digital signage at the restroom entrances showing current availability. The smart restroom system also provides real-time inventory tracking and usage counts for custodial services.

"We're honored to be recognized by Cintas and contest voters for our commitment to providing a positive passenger experience and outstanding facilities," said Ricky Smith, Executive Director/CEO of BWI Thurgood Marshall Airport. "Passengers rank restrooms as an airport's number one amenity. That's why we work so hard to provide creative, clean and inviting restrooms to make travel more enjoyable."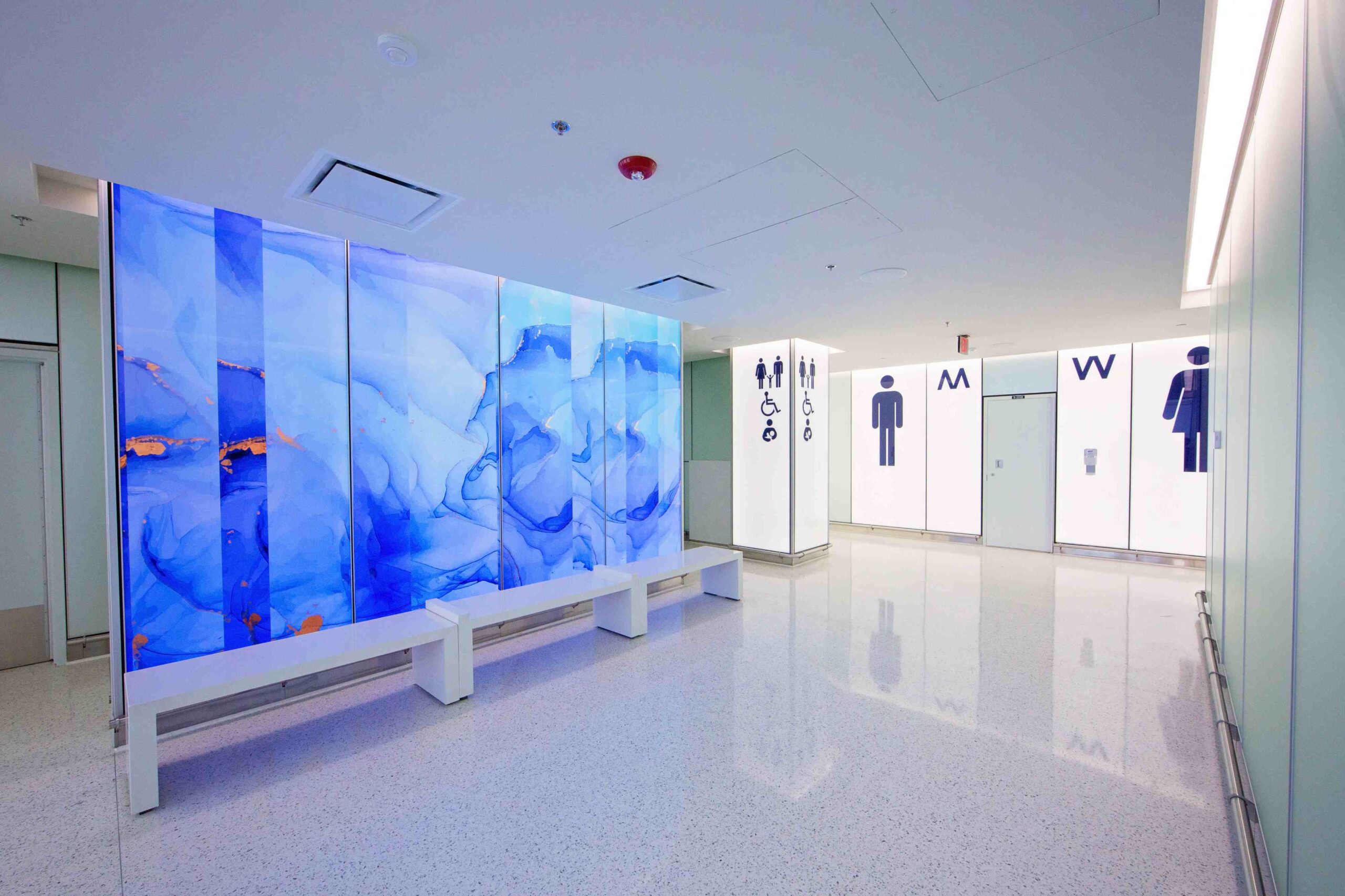 In its 22nd year, the America's Best Restroom contest, hosted by Cintas, celebrates innovative and hygienic public restrooms across the country. The BWI Thurgood Marshall Airport was one of 10 finalists that were selected based on cleanliness, visual appeal, innovation, functionality and unique design elements. The public had the opportunity to vote for the following 10 finalists (in alphabetical order) between July 11th and August 11th at bestrestroom.com/us/:
Baltimore/Washington (BWI) Thurgood Marshall Airport (Baltimore, Maryland)
Clear Lake and Des Moines River Safety Rest Areas (Jackson, Minnesota)
Drusie & Darr (Nashville, Tennessee)
El Rio (San Francisco, California)
Frying Pan (New York, New York)
Hell 'n Blazes Brewing Company (Melbourne, Florida)
Juban's Creole Restaurant (Baton Rouge, Louisiana)
Little America (Salt Lake City, Utah)
Rabbit Hole (Greenville, South Carolina)
Snowbasin Resort (Huntsville, Utah)

"The state of their public restroom can have large impact on the public's perception of a business," said Julia Walsh, Marketing Manager, Cintas. "The BWI Thurgood Marshall Airport restrooms are bright and airy and the embodiment of clean, with natural light and room for luggage. We're proud to crown them as America's Best Restroom."