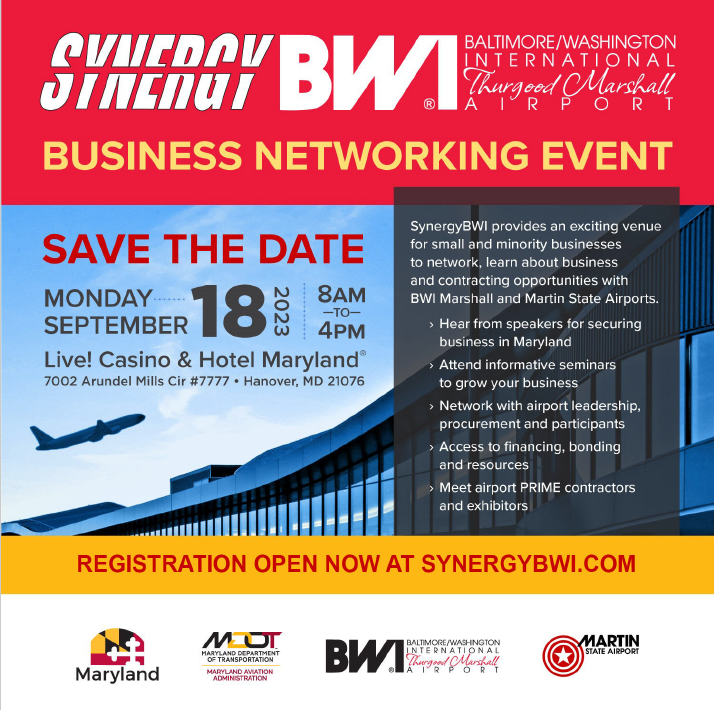 Welcome to the SynergyBWI Business Networking Event, where we soar to new heights of success by embracing innovation, empowering growth, and fostering powerful networking opportunities. This dynamic event will be a journey of discovery, collaboration, and inspiration, guiding participants toward a future filled with endless possibilities in the aviation industry.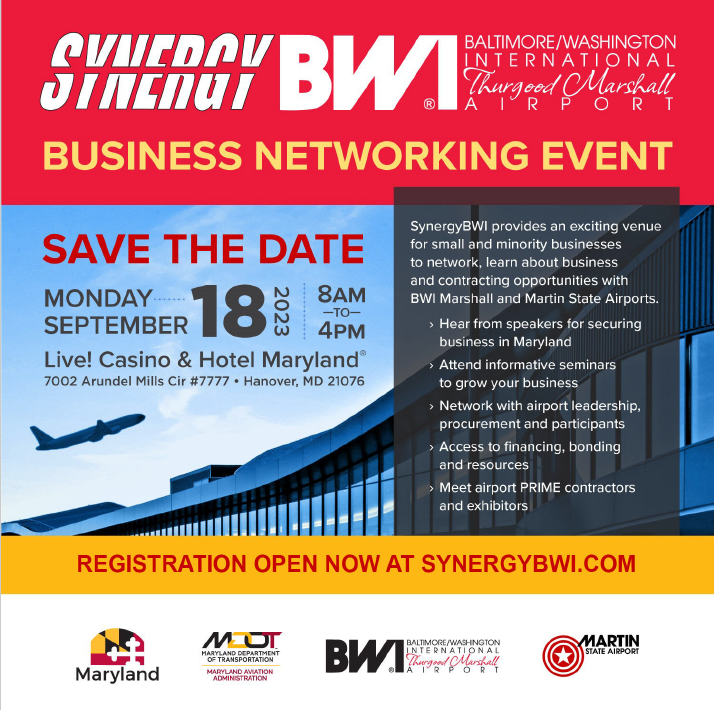 Our 2023 theme is "Flight Plan: Empowering Growth Through Innovation and Networking."
SynergyBWI provides an exciting venue for small and minority businesses to network and learn about business and contracting opportunities with BWI Marshall and Martin State Airports.
Hear from speakers about securing business in Maryland
Attend informative seminars about ways to grow your business
Network with airport leadership, procurement, and entrepreneurs
Gain access to financing and bonding resources
Meet our current airport PRIME contractors and exhibitors