Foundation
Quarterly Update - April 2021
The BWI Community Development Foundation (also known as "The Partnership Foundation") is a 501 (c)(3) non-profit organization established in 2010 to support and fund community development projects, with special emphasis on communities in the Central Maryland Region.

Our focus areas are: transportation, workforce development, education and training opportunities, economic development, and support for military members and their families.
BOARD OF TRUSTEES & officers
Steve Carroll - Miles & Stockbridge
Fred Delavan - Delavan & Powers
Linda Greene (Foundation Vice-Chair/Treasurer)
Sam Minnitte - WSP USA
Stephanie Carrona - St. John Properties
Zachary M. Cochran -  Cochran Coaching LLC
Lou Zagarino - Whitehall Management (Foundation President)
Gina Stewart – The BWI Business Partnership (Foundation Executive Director)
Ronny Nadiv - The BWI Business Partnership (Foundation Secretary)

PROGRAMS
We support and fund the BWI Thurgood Marshall Airport's Summer Youth Initiative.



The Maryland Department of Transportation's Maryland Aviation Administration, along with industry partners, takes 50 students 
from Baltimore City inside of one of the most fascinating workplaces in the world for one week. This unique opportunity will 
expose the kids to the wide range of jobs and careers available in one of Maryland's largest employment centers.

The program includes going onto the airfield, observing air operations from the flight tower, visiting BWI Airport's Fire & Rescue 
Department, learning about the Transportation Security Administration and Customs & Border Protection, canine demonstrations, 
airport security training facilities, climbing into snow removal equipment, and interaction with the people who work in a variety 
of interesting jobs.

Each day includes inspirational speakers from diverse backgrounds who talk about the importance of education, hard work, 
commitment and the personal discipline required to achieve career goals. This is a life-changing experience for our youth. 
Please help our students imagine their future!


DONATIONS CAN BE SENT TO: 
BWI Community Development Foundation, Inc.




1306 Concourse Drive, Suite 215




Linthicum Heights, MD  21090




For more information, please call: (410) 859-1000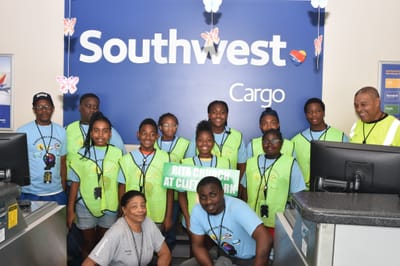 COUNTY CONNECTOR
---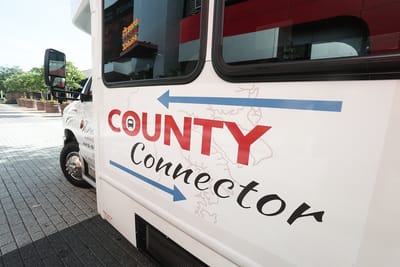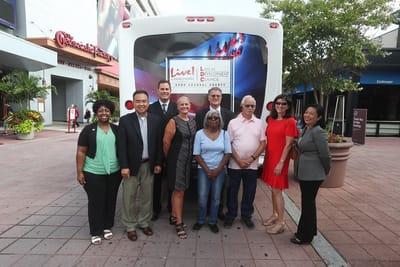 Fully funded by the Anne Arundel Local Development Council, the County Connector shuttle connects workforce, job-seekers, and residents to BWI Marshall Airport, Live! Casino & Hotel, Arundel Mills Mall, and BWI MARC/Amtrak stations, to effectively access employment opportunities in this area.
Fully funded by the Anne Arundel County Local Development Council, the Roadside Beautification Program involves the collection, removal and disposal of trash within a three (3) mile radius of Live! Casino & Hotel, particularly the immediate areas along Arundel Mills Boulevard and Arundel Mills Mall. The BWI Community Development Foundation has also contracted the installation of decorative landscape and maintenance of planted parcels in this area.